Four Incredible Benefits of Having an Outdoor Kitchen
Adding an outdoor kitchen to your house is a terrific way to boost its resale value as well as the amount of space you have to spend outside. The time you spend here will not be in vain. Here are some of the top benefits of building an outdoor kitchen at your home: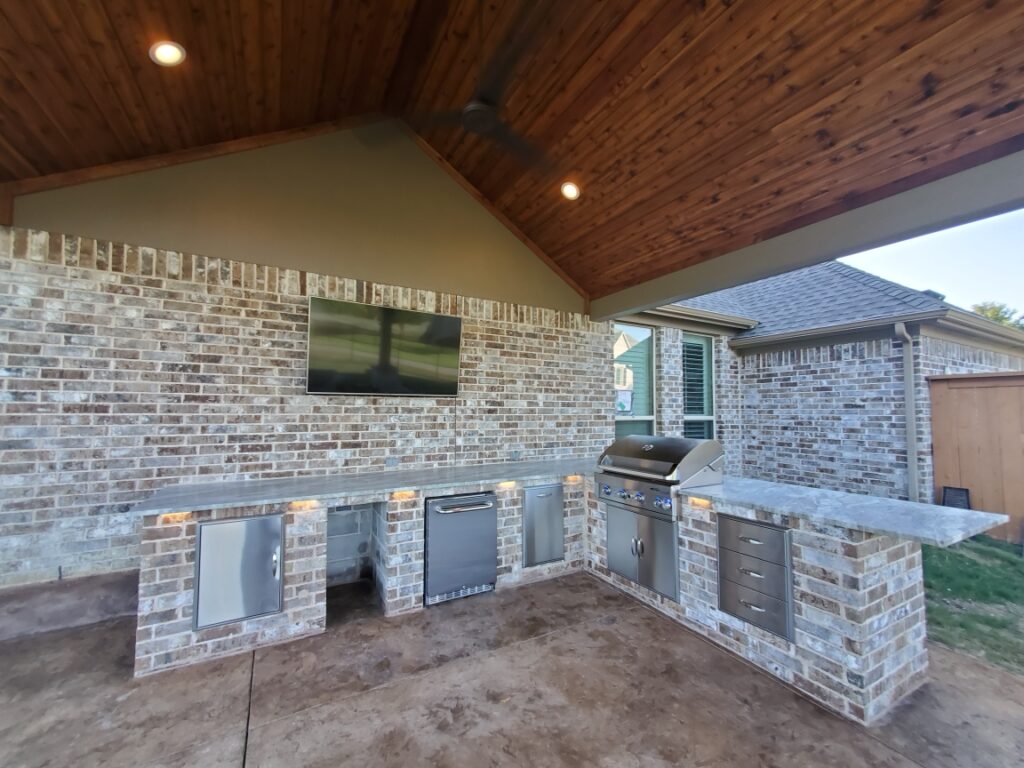 Having An Outdoor Kitchen Is Ideal For Hosting Outdoor Parties And Gatherings.
Outdoor kitchens are often utilized for a variety of purposes, including cooking, entertaining, and just unwinding. You will be able to have more parties at your house since it will be more useable and your visitors will not feel crammed. An outdoor cooking area offers a wider range of culinary alternatives than your present kitchen. Wide varieties of options are available, including ceramic, gas, and even built-in grills. As a result, you'll have more options when it comes to cooking.
Appreciation of a Property's Value
Adding an kitchen to the outside of a home has obvious economic advantages for homeowners. If a home has an outdoor kitchen, it often sells for more money than one that does not have one. Surveys show that residences with outdoor kitchens sell for an average of 30% more money. Adding an outdoor fireplace and professional stainless steel appliances may raise the resale value of your outdoor area. Installing an outdoor kitchen can increase the value of your home when you decide to sell.
Reduce Your Utility Bills.
Cooking inside in the summer raises the temperature of the house over its ideal level. Air conditioners are forced to work harder to maintain the proper temperature because of the elevated heat in the air.
Consider cooking outside if your air conditioner is overworked by indoor cooking. Air conditioning systems are more efficient when they don't have to work as hard. When you have the choice to cook meals on one of the greatest barbecue grills, you can keep the hot air out of your home. You'll save money on electricity since your air conditioner won't have to work as hard to keep you cool.
It is Convenient.
Finally, an outdoor kitchen simplifies dinner preparation! Smoke will not be able to enter your home if you cook outdoors. Your outdoor kitchen eliminates the risk of residual smells, which is impossible to prevent while cooking indoors.
Expanding your living space by installing a kitchen is a great way to bring the comforts of home outdoors. To learn more about how we can help you build the best outdoor kitchen for your North Dallas home, please contact Patio 360 Outdoors.