What are the Benefits of Installing A Patio Cover at Your Home
Adding a patio cover to your home is an effective and inexpensive way to reclaim your outdoor space from Mother Nature. The cover will ensure you and your guests enjoy the outdoors even in the hottest and rainiest weather. Furthermore, they will also help increase your home's value and curb appeal.
The following are other benefits of installing a patio cover: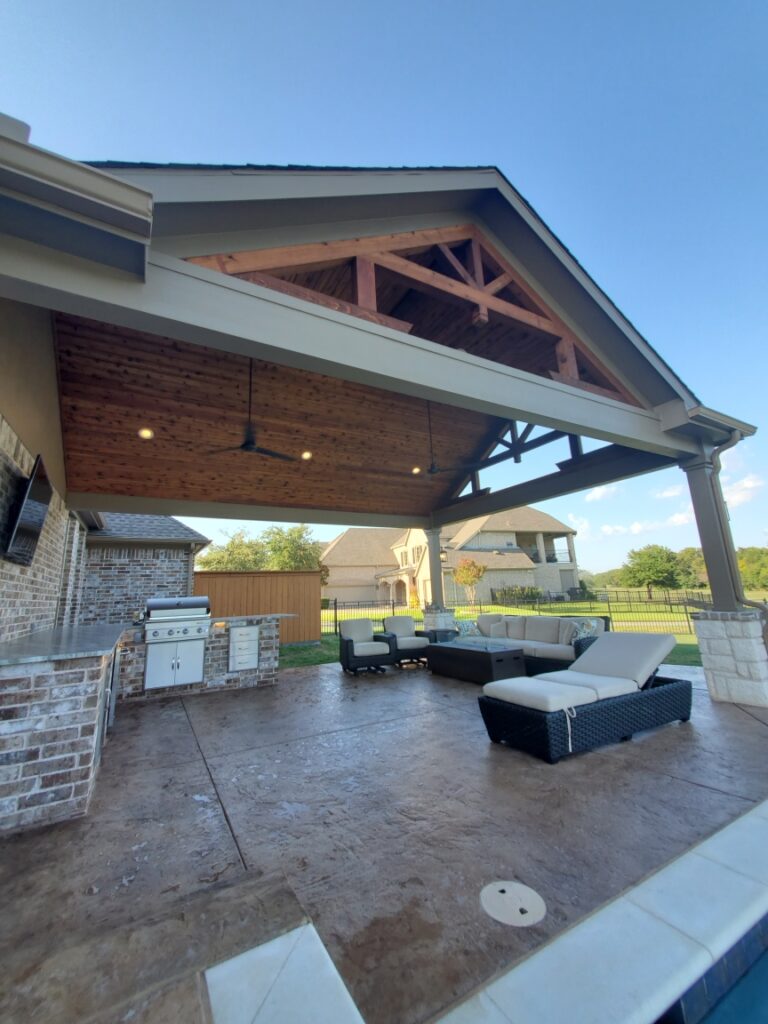 Keeping the Inside of Your Home Cool
The most but most underrated benefit of covers are the mitigation of solar heat gain. A cover will protect your home against solar rays, which are the primary cause of increased indoor temperatures. This is because the sun first hits the patios, which then draws heat away from your home. Thus, a properly installed patio cover will double as a backup heat shield.
Making Your Patios Easily Accessible
The most significant benefit is the feature that allows you to easily access your patio all year round. Bad weather may hinder you from fully capitalizing on your elongated living space. But a cover makes your patio easily accessible even in bad weather.
Sprucing Up Your Exterior's Look
The location of the patio offers an ideal shade solution, which increases your home's exterior appeal. The best part is that you can customize them to suit your needs. Putting a patio cover in your home helps link your interior and exterior spaces, which gives your home a more appealing look. This is why it's crucial to choose a style that is in congruence with your facade.
Contact Us
A patio cover allows you and your guests to enjoy outdoor spaces and also increases your curb appeal. Patio 360 has a team of experienced designers that can transform your outdoor space to suit your needs and build a lasting patio. Contact us today to help make your dream patio!