Seasonal Decor: How to Enhance Your Decorative Stone Patio for Every Occasion
A decorative stone patio can be the canvas for a year-round celebration of seasonal beauty. With each season bringing its own unique vibe, your patio can reflect the changing moods with just a few decor tweaks. Patio 360 Outdoor Spaces specializes in creating and enhancing outdoor spaces that adapt to seasonal festivities and everyday moments. Here's how you can dress up your stone patio for every occasion.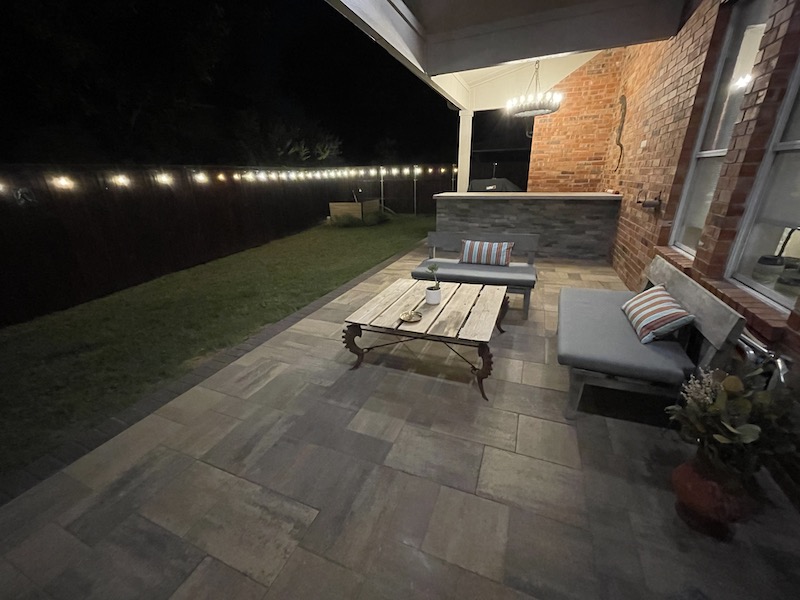 Spring Refresh: Welcoming Warmth and Growth
Bright Florals and Planters: As nature bursts back into life, complement your stone patio with vibrant flowers. Consider planters that can be changed out seasonally, allowing for a fresh look as the months progress.
Outdoor Seating with Colorful Cushions: Refresh your seating with bright and cheerful cushions. Choose durable, weather-resistant fabrics that bring comfort and color to your patio.
Bird Feeders and Birdbaths: Invite feathered friends to your space with bird feeders and birdbaths, adding life and movement that's perfect for spring.
Summer Celebrations: Cool and Casual Vibes
Shade Solutions: Incorporate umbrellas or a pergola to create shady spots for those hot summer days. This not only adds functionality but also a structural element to your decor.
Outdoor Dining: Set up an outdoor dining area for those summer BBQs and family dinners. Think about a weatherproof dining set that complements the natural stone.
Lighting for Long Evenings: String lights or solar-powered lamps can create a magical evening ambiance for summer night gatherings.
Fall Festivities: Embracing the Harvest Hues
Warm Textiles: Swap out summer blues and yellows with the rich oranges, reds, and browns of fall. Add throws and outdoor rugs to cozy up the space.
Seasonal Decorations: Pumpkins, gourds, and cornstalks can make your patio feel like an autumn harvest festival.
Fire Pit for Chilly Evenings: A fire pit becomes a focal point as evenings get cooler, providing warmth and a place to gather and roast marshmallows.
Winter Wonderland: Crisp and Festive
Seasonal Greenery: Hardy evergreens and winter plants can keep your patio looking lively even in the colder months.
Festive Lights and Decor: With the holidays around the corner, string up lights and consider weatherproof outdoor holiday decorations to celebrate the season.
Heating Elements: Portable heaters or an outdoor fireplace can make your patio an inviting space even when the temperature drops.
Year-Round Patio Perfection with Patio 360 Outdoor Spaces
At Patio 360 Outdoor Spaces, we understand that your outdoor living area is an extension of your home. Our expertise lies in creating stone patios that are not only beautiful but also versatile for year-round enjoyment. Let us help you design and decorate a space that you can adapt to every season and occasion.
With the right seasonal decor, your decorative stone patio can be a versatile, ever-evolving outdoor space that reflects the beauty of each season. From the fresh blooms of spring to the cozy fireside gatherings of winter, make your patio a destination for celebration throughout the year with Patio 360 Outdoor Spaces.
[Transform your stone patio into a seasonal haven with the expert design and decor advice from Patio 360 Outdoor Spaces. Contact us for personalized solutions that bring your outdoor visions to life.]