Why You Should Install a Patio Cover
Your patio is not completely functional if it is not covered. A patio cover can enhance your backyard and give you more options to better use your outside living space. If you have installed a patio in your backyard recently, it is a good idea to also install a patio cover.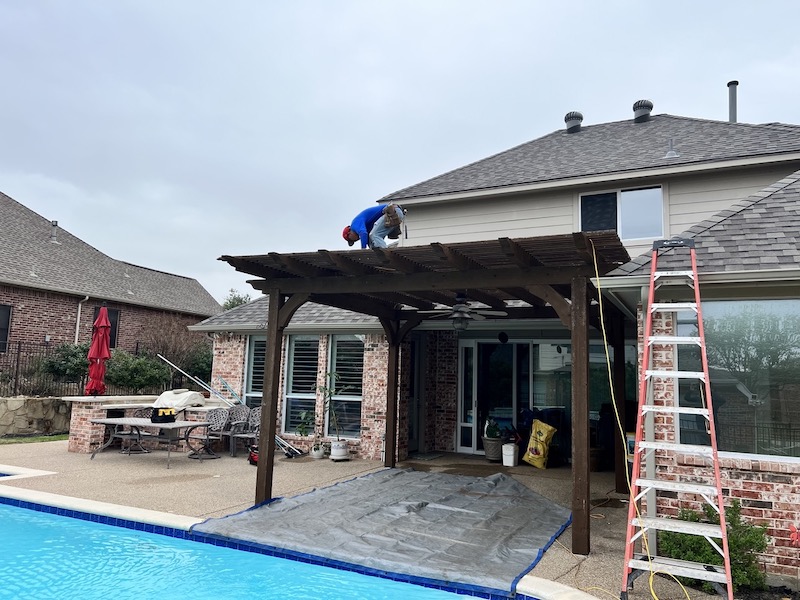 What is a Patio Cover?
A patio cover is just a shaded structure that is normally in the backyard of your home and is attached to the roof. Your roof provides support for the patio cover where it attaches to your house. The patio cover's roof can be closed off or left open, depending on the amount of privacy you need.
Types of Patio Covers
Metal Covers
The most resilient and low-maintenance patio cover type is made of metal. Metal patio covers are generally simple to erect and are available in a variety of sizes, designs, and hues. Metal will withstand severe weather and won't decay over time unlike wood patio covers ought to.
Wood Covers
There are numerous styles, materials, and sizes available for wood covers. Some materials may be more expensive than others depending on the kind of wood you select. Wooden patio coverings are still popular among homeowners who prefer to use the same materials throughout the exterior of their homes. For instance, if your house is made of cedar, you'll probably want the other features to be too.
Vinyl Covers
Another option for patio covers is vinyl patio covers, which simulate wood but are constructed of plastic. Vinyl is ideal for outdoor constructions since it is simple to clean, requires very little upkeep, and resists dents well. Vinyl's ability to be recycled and its status as an environmentally safe material make it ideal.
Benefits of Installing a Patio Cover
Gives the Patio More Utility
A patio is a wonderful location to have a picnic or just relax with some wine with family and friends. However, a patio that is not covered by a patio cover is less useful. A covered patio can be much cooler than an open patio. Similarly, if your patio is covered, you can remain outside even if it rain.
Protects Your Patio Furniture
A patio's appearance and function can be greatly influenced by the patio furniture. A whole patio furniture setup can be fairly expensive to purchase because a high-quality patio set is not cheap. You will undoubtedly want your patio furniture set to last if you spend a lot of money on it. One benefit of patio covers is that they shield outdoor furniture from the elements.
Saves Energy
The section of your home that opens to your patio undoubtedly gets quite warm if there are glass doors and windows there. Air conditioning isn't as frequently needed because patio coverings provide shade and deflect heat.
Patio 360 Outdoors (contact us) team of experienced creative designers can transform your patio into a wonderful relaxing haven. Do you want you and your guests to enjoy a great patio experience? Contact us today and get the patio cover of your dreams.