3 Great Outdoor Living Space Ideas
If you are looking to level up the exterior of your home, then an outdoor living space is a great option for you to consider. This makes spending time outdoors a lot more enjoyable for you, and it also makes it possible for you to customize this area. Here are three great outdoor living space ideas for you to look into.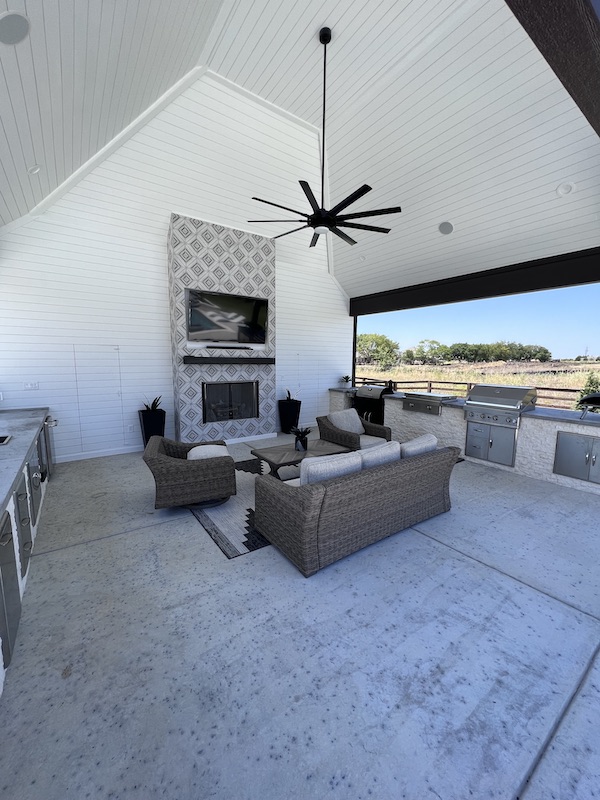 Create An Outdoor Theater
One great idea is to create an outdoor theater as part of your living space. This gives you the opportunity to watch movies with friends and family, while still enjoying the great outdoors. To make this happen, you will want to have a large projector and screen or exterior wall. You can play your movie on the projector and have it display on the screen or wall for all to see. You can even make it more fun, by purchasing a popcorn machine, soda machine, candy counter, etc.
Go With A Fireplace
If you are on the fence about whether or not you should install an outdoor fireplace, the answer is a resounding yes. The outdoor fireplace will add a whole new level of luxury and comfort to your outdoor living space, and will help you to feel comfy and peaceful, no matter what time of day or season it is. The fire is great for cooking for as well, so it can double as a brick oven, fire pit, etc. 
Install A Kitchen
If you are someone who likes to cook, entertain, or just eat good food, then an outdoor kitchen is a great addition to your outdoor living space. This kitchen can be as basic or as customized as you would like it to be, and you can choose the size, overall design, appliances, etc. Some things that you can include are a grill, fridge, oven, stove, sink, etc.
To learn about more great outdoor living space ideas, or to start the process of creating your perfect outdoor living space today, visit us at Patio 360 Outdoors.