Create a Path to Your Pool with Decorative Concrete
Every pool deserves a beautiful patio, but what about the paths through your back garden to the pool? Many backyards benefit from stepping stones or decorative concrete pathways to the poolside. A path keeps pool-bare feet safe and preventing muddy footprints across your lovely patio. Let's dive into the delights of decorative concrete for pathways to the pool.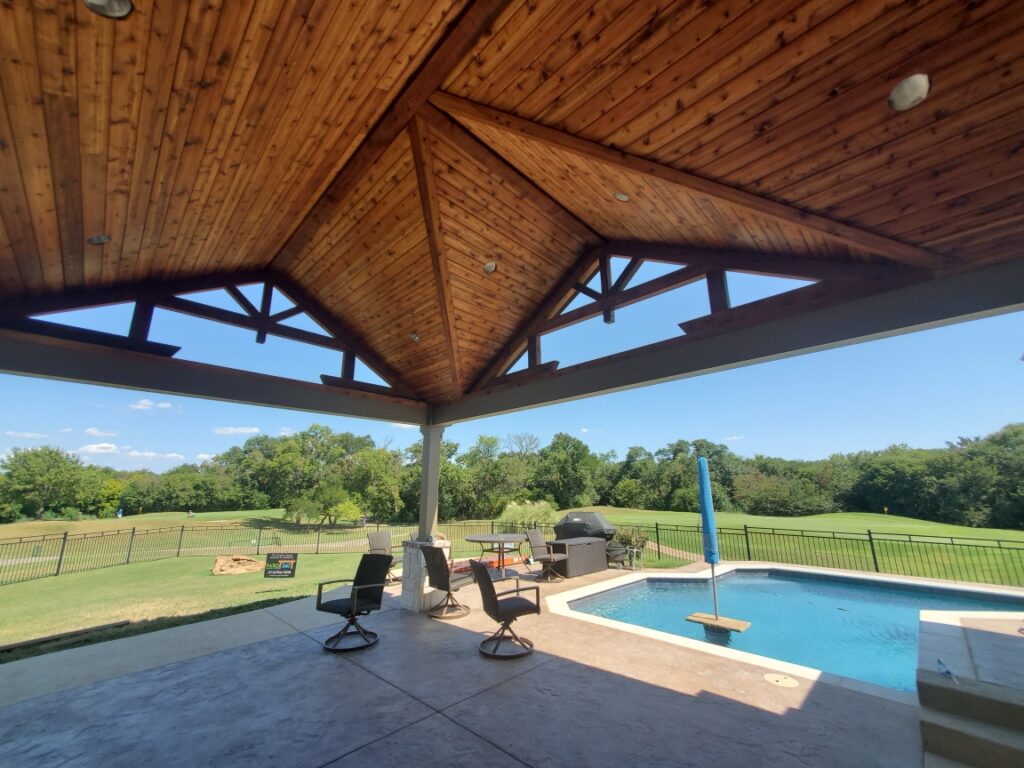 Sweeping Garden Paths to the Poolside
Concrete doesn't have to be poured in rectangles, your concrete pathway can be any shape you desire. You can approach your pool with sweeping curves, wrap it in an eccentric spiral, or make a path of playful angles. You can also shape concrete paths that meander through the garden, returning to the pool after a shady sun-dappled walk through your greenery.
Colorful Concrete Brings the Garden to Life
Concrete isn't always off-white either. You can have pigments mixed into the concrete to make it any color you want. A deep ocean blue, a soft dusty rose, or a brilliant playful yellow are all options. In fact, you can even have alternating colors with each piece of your path. Use color to make your poolside patio and pathways playful, beautiful, and truly tailored to your tastes and outdoor design.
Decorative Concrete and Pool Patio Design
If you want a beautiful poolside patio and garden paths, decorative concrete is a wonderful material to work with. Reshape your back garden with sweeping curves, beautiful colors, and a truly unique design using decorative concrete. The possibilities are endless, the effects are breathtaking.
Explore your options for poolside patios and pathways with decorative concrete. Our team can help you create an aesthetic design, choose the perfect pigment, and then make your vision into reality with expert installation. Contact us today at Patio 360 Outdoor Spaces to learn more.