Top 5 Reasons You Need a Patio Cover this Summer
We're getting into the hottest days of the summer and you might be considering covering up your back patio to give you some relief from the hot Texas sunshine. If you're still not sure if the investment is worth it, continue reading to find out all the benefits of adding a well-constructed patio cover over your outdoor living space!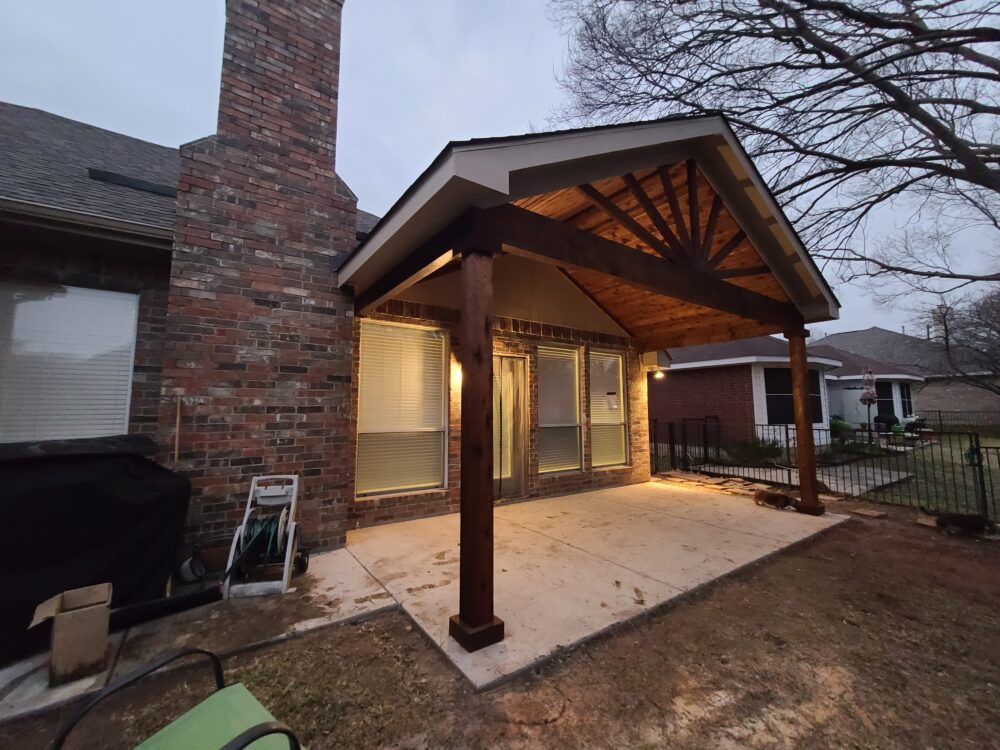 Top 5 benefits of a patio cover
1. Cool off your backyard
The hot summer sun can make you want to stay inside during the highest temperature days, even though it looks so nice out! Adding this element of 100% shade can make being outdoors on those days much more tolerable and desirable for you and your family.
2. Protect you from harmful sun rays
Not only can hot days feel uncomfortable, but too much sunshine is harmful for your skin! Adding a patio cover will allow you to give your skin a break from the intense, harmful UV rays the sun sends down while still being able to enjoy the warm summer days you don't get too often in the winter.
3. Keep the rain off of you
In addition to protecting you from sun rays, it also opens up your outdoor living space to be used rain or shine. With a beautiful cover, you can still enjoy a book, party, or dinner in your outdoor living space even on the rainiest days of the year!
4. Add an element of beauty
Patio360 has a team of experienced, passionate, and creative designers and builders who will create an outdoor space you'll loving spending time in. Our team works to adapt their designs to fit the aesthetic of your home and create a custom plan for a patio cover that lasts, fits your style and creates a welcoming atmosphere!
5. Increase the value of your home
Because intense summer sun and heat and rain happens every year, a patio cover is an added benefit to any home. So, if you ever decided to move and sell your home, you've officially increased the value of your selling price and made it a more desirable house for potential buyers!
Contact us today to talk about the perfect patio cover for you home today!