Is an Outdoor Fireplace Worth It?
You just stepped out into your backyard, glanced at your patio or pergola, and are probably wondering whether an outdoor fireplace would be a significant facelift to your outdoor or living space.
Well, it depends on who you ask. The National Association of Home Builders and The National Association of Realtors all agree that a fireplace would be a remarkable feature, whether inside or outside your home.
If you've seen a phenomenal patio, arbor, pergola, or outside fireplace lately at a home somewhere in North Dallas, Patio 360 Outdoor Spaces probably built it.
We believe an outdoor fireplace in your patio outback makes for an epic outdoor living area. Here's why we think you should consider having a custom fireplace: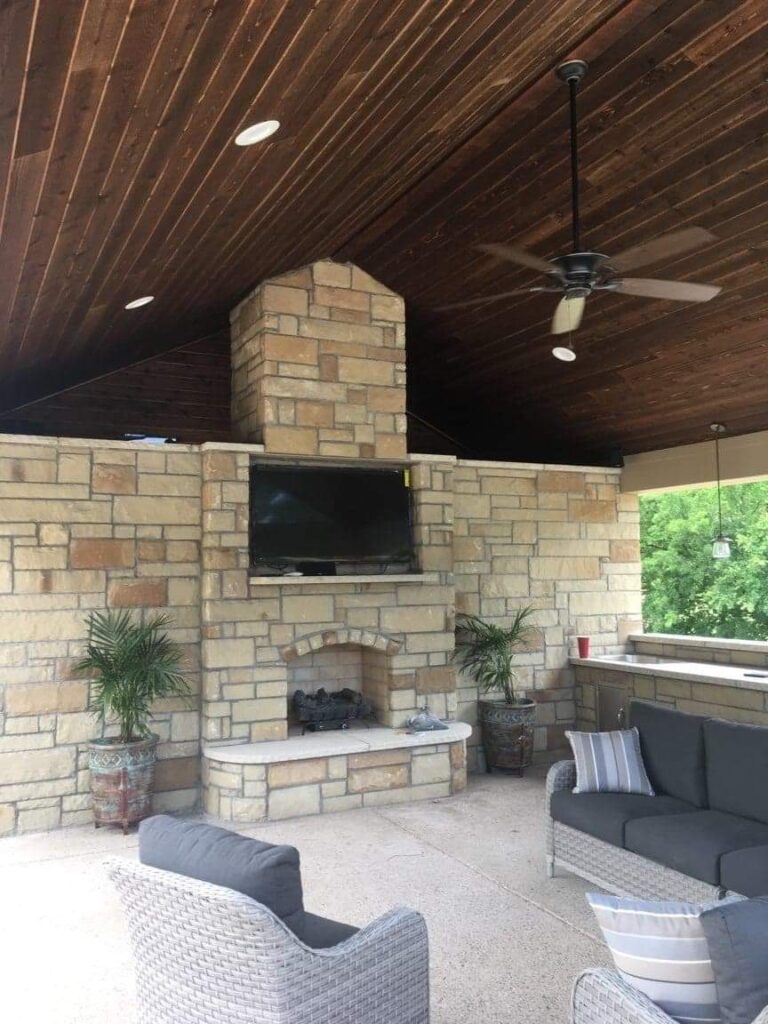 It's the much-needed focal point that your backyard patio lacks
Having a cool patio or arbor-pergola combo is special, but nothing attracts like a well-designed outside fireplace. Sure, you can settle for an off-the-shelf fire pit or fire table.
However, that would defeat the purpose of having a made-to-order fireplace to tie all of the patio's design features like furniture arrangement and fittings.
Besides, the idea is to have the outdoor fireplace as the natural gathering point when hanging out on the patio.
An outdoor fireplace will increase the value of your home
As far as overhauls are concerned, we guarantee you that a fireplace, indoor or outdoor, will give your home a new look and appeal.
Additionally, certified developers and realtors firmly hold that outdoor living space, preferably one with a fireplace, is a make-or-break feature among home buyers in all price brackets.
Even if you're not selling, an outdoor fireplace would still be perfect for your pleasure and satisfaction.
It won't cost you a fortune
Unlike other home makeovers, an outdoor fireplace won't break your bank.
For starters, outdoor fireplaces need no venting. The smoke from the burning wood ascends and disperses naturally into the open sky. Plus, the best outdoor fireplace design places the fireplace a few feet away from your house, so the smoke doesn't compromise the indoor airflow. It gets even better if you opt for an outdoor gas fireplace that saves you extra energy costs.
Outdoor Fireplace Contractors at your Service
As outdoor space master designers and builders, we can even fit decorative stone and concrete into your outdoor fireplace layout and make it much more striking.
An outdoor fireplace certainly does add value to your home. It brings aesthetic appeal to your patio and allows you to increase the asking price when you're ready to sell.
Contact Us today at Patio 360 Outdoor Spaces to get started on your dream outdoor fireplace.