Understanding the Different Materials for Patio Covers: Which is Best for Texas Weather?
In Texas, where the weather can range from scorching heat to heavy rainfall, selecting the right material for your patio cover is crucial. At Patio 360 Outdoor Spaces, we believe that a well-chosen patio cover can enhance your outdoor living experience while standing up to the local climate. In this blog post, we'll explore different materials for patio covers and discuss which ones are best suited for Texas weather.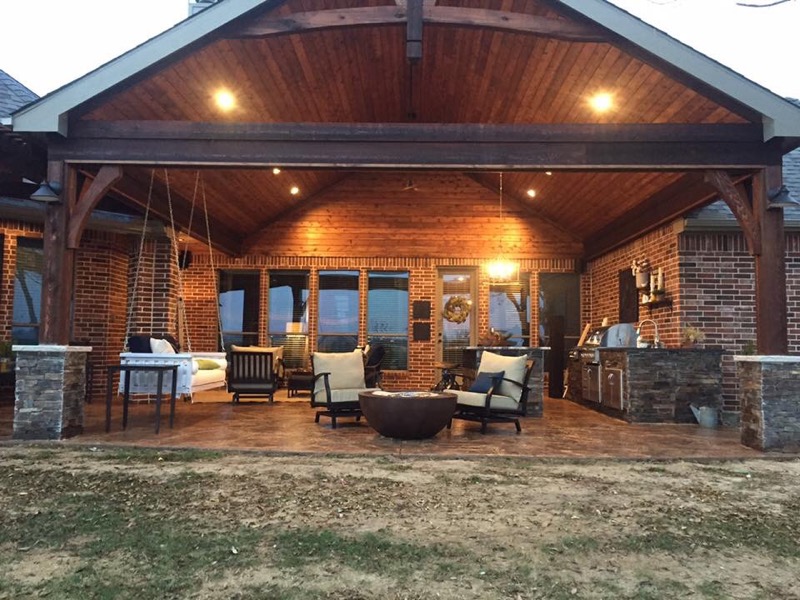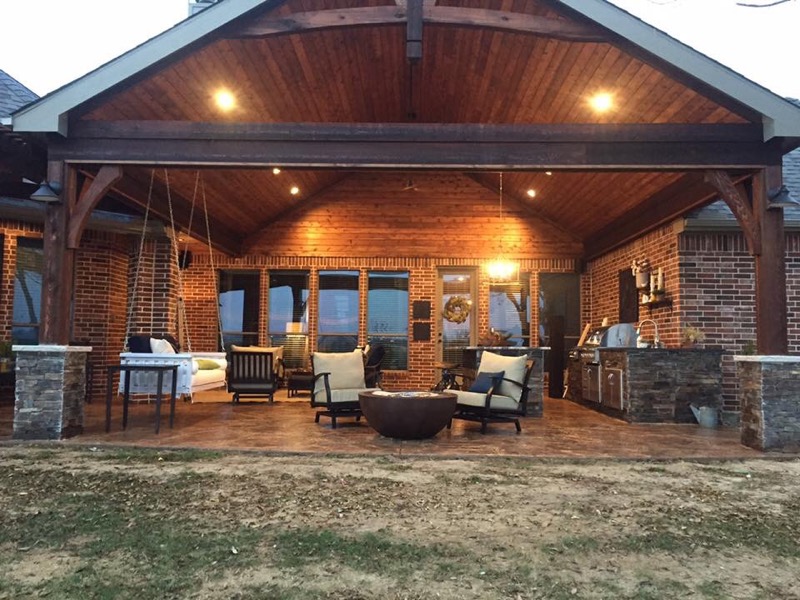 Why the Material Matters
The material you choose for your patio cover significantly affects its durability, maintenance needs, appearance, and ability to withstand local weather conditions. Given Texas's diverse weather patterns, including intense sun, high humidity, and occasional storms, your patio cover material needs to be robust, weather-resistant, and easy to maintain.
Wood Patio Covers
Pros and Cons
Wood is a classic choice that offers natural beauty and warmth to any outdoor space. It's versatile and can be painted or stained to match your home's aesthetic. However, wood requires regular maintenance, including sealing, staining, or painting to protect it from rot, insects, and weather-related damage.
Best for Texas Weather?
In the dry heat of a Texas summer, a well-maintained wood patio cover can provide ample shade and comfort. However, the high maintenance needs and susceptibility to humidity and pests make wood a less-than-ideal choice for some homeowners.
Metal Patio Covers
Pros and Cons
Metal patio covers, typically made of aluminum or steel, are durable, low maintenance, and resistant to weather elements. They are also versatile, available in a variety of colors and styles to suit your home. On the downside, metal can absorb and radiate heat, making your patio uncomfortably warm on hot days.
Best for Texas Weather?
Metal's durability and weather resistance make it an excellent choice for Texas homeowners. To address the heat issue, consider options like insulated panels or adding a cooling system like fans or misters.
Vinyl Patio Covers
Pros and Cons
Vinyl is a modern, low-maintenance option for patio covers. It doesn't fade, rot, or get damaged by pests, making it a long-lasting choice. However, cheaper vinyl may crack in extreme temperatures and over time it can become less resistant to UV rays.
Best for Texas Weather?
With its low maintenance and good durability, vinyl can be a solid choice for Texas homeowners. Just be sure to invest in high-quality vinyl that can withstand Texas's high summer temperatures and intense sun.
Conclusion
Choosing the right material for your patio cover is a significant decision that will impact your outdoor living experience. Each material has its strengths and trade-offs, so the best choice for you will depend on your specific needs, style preferences, and willingness to perform maintenance.
At Patio 360 Outdoor Spaces, we're here to guide you through every step of the process, helping you choose a patio cover material that not only enhances your outdoor space but also stands up to Texas's unique weather conditions. Get in touch with us today to create a patio space that you can enjoy all year round, come rain, shine, or anything in between.