Combating Texas Heat with the Shade Benefits of Patio Covers
In the heart of the Texas summer, the heat can be relentless, making outdoor spaces nearly unbearable during peak hours. That's where patio covers come into play. At Patio 360 Outdoor Spaces, we specialize in providing solutions that make your outdoor areas comfortable and usable, even during the hottest summer days. Let's explore how patio covers can help you beat the Texas heat.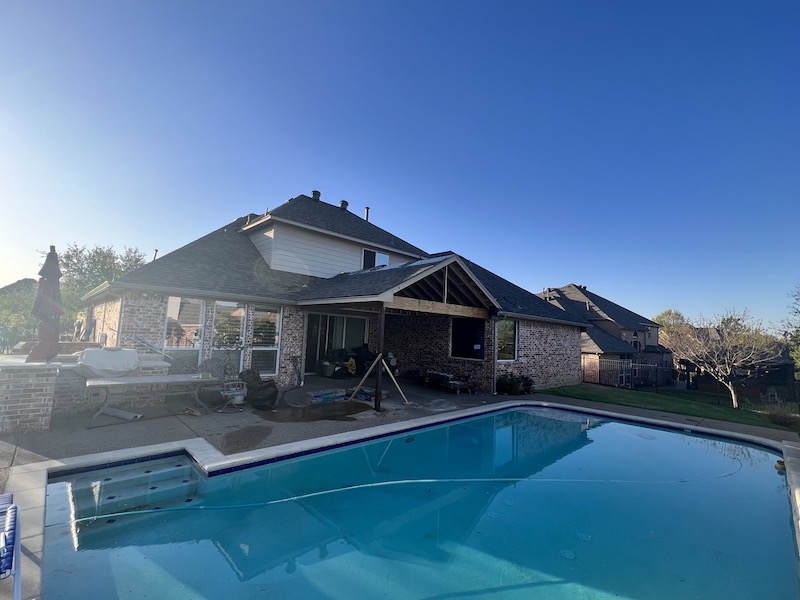 Understanding the Texas Heat
The Lone Star State is well-known for its scorching summer temperatures, with highs often exceeding 100 degrees Fahrenheit. These conditions can turn your patio into an oven, discouraging you from enjoying your outdoor space. Thankfully, patio covers offer an effective solution.
The Power of Shade
Shade plays a vital role in creating a comfortable outdoor living space. It not only makes the area feel cooler but also protects against harmful UV rays. Here's how a patio cover can help.
Temperature Control
By providing shade, a patio cover can significantly reduce the temperature of your outdoor space. Without direct sun exposure, your patio furniture stays cooler, and the area becomes a pleasant refuge from the heat.
UV Protection
A patio cover provides essential protection against harmful ultraviolet (UV) radiation. This means you can enjoy the outdoors without worrying about sunburn or long-term sun damage.
Patio Cover Options for Texas Heat
At Patio 360 Outdoor Spaces, we offer a variety of patio cover solutions designed to beat the Texas heat.
Pergolas
Pergolas, with their open-beam design, offer partial shade while still allowing some sunlight to filter through. They're perfect for those who want a balance of sun and shade. Climbing plants can be added for extra cover and a touch of greenery.
Solid Patio Covers
Solid patio covers provide complete shade, making them ideal for patios that receive intense sun exposure. These covers can make your outdoor area feel significantly cooler, even in the peak of summer.
Retractable Awnings
Retractable awnings offer the best of both worlds. Extend them for full shade during the hottest part of the day, then retract them to enjoy the stars at night.
Enhance Comfort with Patio Covers
Beyond combating heat, patio covers have other benefits that make your outdoor space more comfortable and inviting.
Increased Privacy
Patio covers can provide a sense of privacy, particularly if you have close neighbors or your outdoor space overlooks a public area.
Extended Living Space
A covered patio acts as an extension of your indoor living space. It's the perfect spot for dining, entertaining, or simply relaxing, regardless of the weather.
With Patio 360 Outdoor Spaces, you don't have to let the Texas heat prevent you from enjoying your outdoor area. Our range of patio covers offers stylish and effective solutions to keep your space cool and comfortable all summer long. Contact us today to find out how we can help you beat the heat and make the most of your outdoor living space. Remember, in Texas, the shade is your best ally against the heat!