Choosing the Best Material for an Outdoor Kitchen Countertop
When scouting for a new outdoor countertop for your outdoor kitchen, choosing a suitable and durable material is essential. Consider the longevity of the countertop first and then the aesthetics. Select a material that will match the style of your house and also consider your style of cooking.
You can choose the best from concrete, natural stone, or tile. First, consult the manufacturer if you'd like to use manufactured countertops such as recycled glass or quartz. Using pigments that cannot withstand exposure to the UV rays can cause discoloration of the countertop over time.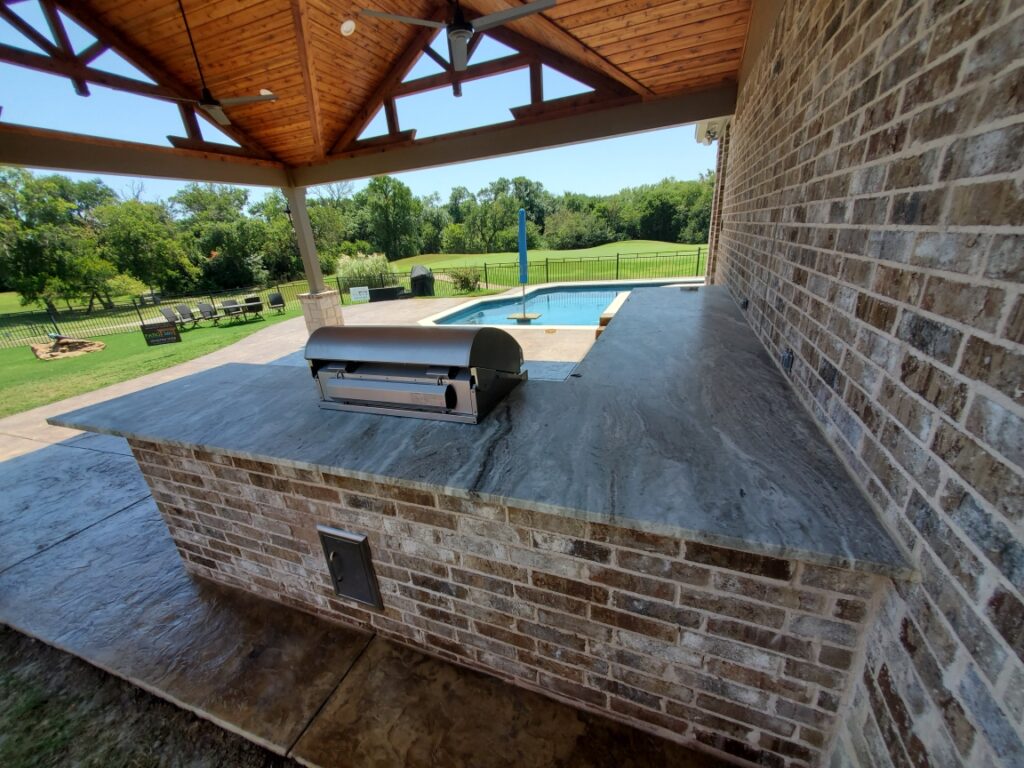 Concrete
Concrete is currently trending as a primary material for outdoor kitchen countertops due to its contemporary clean look. While its prone to cracking if not installed professionally, it's possible to reinforce it with tensile steel to avoid cracks. To have a durable concrete countertop, find a professional to install it.
Stone
There are several types of stone, but some are unsuitable for an outdoor kitchen countertop. Some of them are porous such as marble, bluestone, and limestone. They look great at the first instance, but they stain easily and can leave you with a grease-marred top over time.
Granite is durable and serves as a better option. It withstands the elements and does not absorb odor or stains. It also doesn't fade when exposed to the sun. If you choose granite, it's best to use a mid-range color because darker ones absorb heat, and you can burn your hands from touching a heated countertop.
Tile
Tile has the broadest range in offering options for outdoor kitchen countertops. You can choose a stone look or a patterned ornately style, or any style in between. It is affordable and has do-it-yourself surfacing options. If you are in a cold area, the freezing cycles can expose the tiles to a higher risk of cracking. Go for freeze-proof tiles and use a dark grout to enhance their lifespan.
Choosing the Best Outdoor Kitchen Countertops
Choosing countertops for your outdoor kitchen can be an uphill task. However, a professional can help you get it right and install the countertops professionally. Contact the experts at Patio 360 Outdoors to get the most desirable results.