3 Tips For Creating Your Dream Outdoor Living Room
If you are looking into creating an outdoor living space, there are so many amazing things that you can do to make it great. Here are three tips for creating your dream outdoor living room.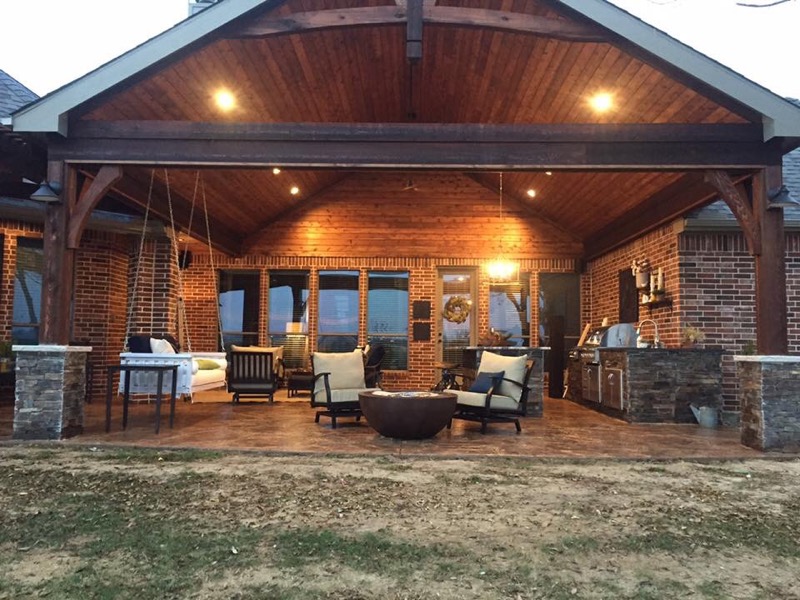 Incorporate Seating For Entertainment & Dining
One great tip for creating your dream outdoor living room is to make sure that you incorporate seating for both entertainment and dining. You want comfortable couches and love seats to sit in when you are just relaxing and hanging out, but you also want to have some tables and chairs for when you would like to sit down and have a meal together. This makes your outdoor living area versatile and allows you to get the most enjoyable use out of it.
Shade
It is so important that you have some type of shade incorporated into your outdoor living space. You will be using it both during the summer and the winter months, so having shade is important for multiple reasons. It will keep the sun off of you, but it will also help you to avoid the elements, such as snow, rain, wind, etc. You could have a patio cover installed, some type of awning, or whatever you would like to create the perfect amount of shade for you in your outdoor living room.
Personalized Features
Lastly, you want to make sure that you have a lot of great personalized features in your outdoor living area. This could be personalized decor, such as rugs, lighting, and furniture. You may also want to include some specific features to your outdoor living area, such as an outdoor fireplace, an outdoor kitchen, a bar, a hot tub area, and more. This really helps you to enjoy the area and make it your own.
To learn more great ideas for your outdoor living room, or to hire a professional to help you create your outdoor living area today, visit us at Patio 360 Outdoors.